Den tredje filten blir en mycket enkelt filt. Det finns många bilder av filtar med smala ränder. Eftersom jag har mörkt grått garn och en hel del av små härvor av olika färger, så blir det här en filt i ofärgad ull med smala ränder i flera färger.
Den sista filten är en hemlighet!

Blanket or cloak from Guddal, Norway. Museum : Universitetsmuseet i Bergen, InventoryNo : 030999, BRM 31/3. C-14: 1035-1165 CE.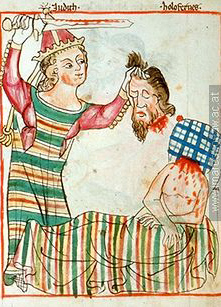 Judith kills Holofernes Quill drawing, coloured; Illustration cycle Typology; Miniature ; South West Germany(?) , Austria(?) 1330 ; 1340 ; Vienna ; Austria; Vienna; Austrian National Library; cod. s. n. 2612 ; fol. 32v In Speculum Humanae Salvationis ; Mitteleuropäische Schulen I, Kat. 123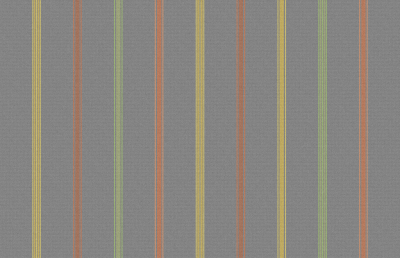 The third blanket will be a very plain blanket. There are many pictures of blankets with narrow stripes. As I have a lot of dark grey yarn and some small skeins in different colours will this be a blanket in undyed wool with narrow stripes in several colours.
The last blanket is a secret!